Sewage Cleanup in Southwest Ranches, Florida
24/7 Sewage Removal, Cleaning, Sanitizing & Restoration
If you have experienced a raw sewage spill, it is important to clean it immediately. Service Max Cleaning & Restoration, Inc has been in the business of cleaning sewage spills in Southwest Ranches, Florida for years. We are well trained in the proper protocol for containing the problem and fully removing the sewage waste from the affected area.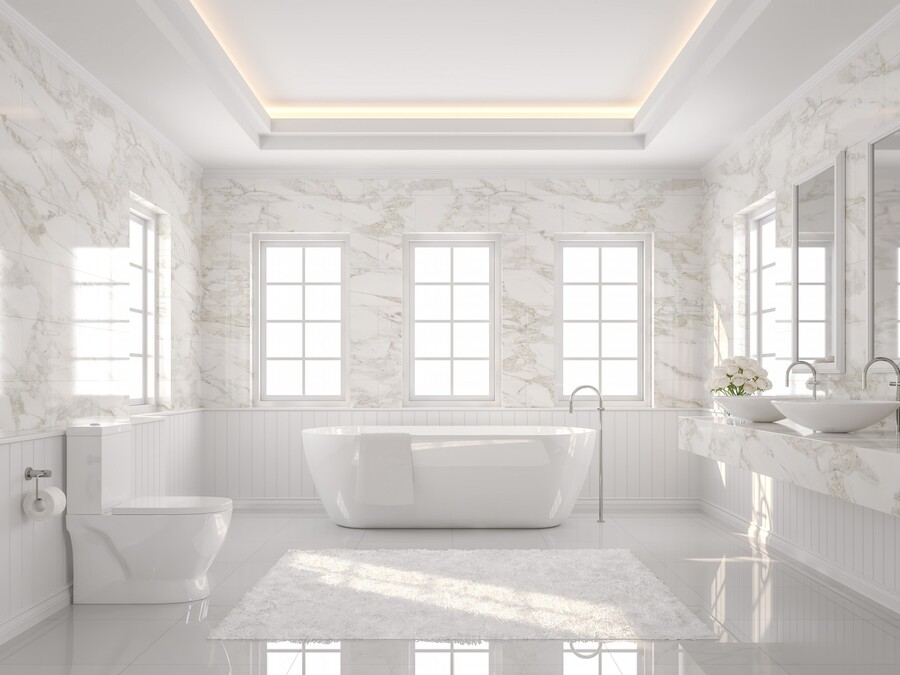 Get Clean ... Fast!
---
Call for Immediate Service
---
We service commercial locations too!
Immediate Sewage Cleaning in Southwest Ranches
Raw sewage often contains harmful microorganisms such as viruses, bacteria, and fungus. Exposure to raw sewage poses serious health risks. You should always assume the worst if you are dealing with raw sewage and eliminate it as soon as possible.
When you call Service Max Cleaning & Restoration, Inc to handle your raw sewage spill in Southwest Ranches, you can rest assured that the problem will be remedied promptly and completely. We have been taking care of sewage disasters, whether from floodwaters or toilet leaks for years, and will employ comprehensive cleaning procedures to make sure that all contaminated surfaces are thoroughly disinfected to keep you, your customers and your loved ones safe.
Our Southwest Ranches Sewage Cleanup Process
After you have experienced sewage contamination on your Southwest Ranches property and call (786) 471-7977. Your situation will be in good hands. We are fully trained in safe sewage removal and treatment of all affected areas to prevent any health risks.
Prompt arrival to the scene to assess the extent of damage
All personnel use proper protective gear and will contain the area
Remove any items that cannot be fully cleaned and disinfected
Disinfect and fully clean all surfaces
Completely dry affected areas to prevent mold and fungus growth
Return property to original condition
Call the Restoration Specialists for Sewage Clean-Up in Southwest Ranches
Working in the disaster restoration industry since 2011, Service Max Cleaning & Restoration, Inc is a trusted leader in water damage (including sewage spills) in Southwest Ranches. Put our passion for getting the job done properly to work for you. You will receive prompt, professional service and a team that cares about your property and your health. Sewage spills create serious health risks. We understand what is at stake, and how to eradicate the effects of a sewage leak in your Southwest Ranches house or place of business.
---
Call for FREE Sewage Cleanup Quote
---
WHAT CUSTOMERS ARE SAYING:
5★★★★★ - "We have worked with Sylvia at Service Max Cleaning & Restoration for a couple of years now. She is a true professional who cares about getting it right."

Diane

2022-02-15

5★★★★★ - "Excellent work. On-time appointment arrival. I've been using service max for 3 years now. I highly recommend their full line restoration and cleaning services."

Ixo V., Flood Restoration in Miami, FL

2020-09-02

5★★★★★ - "Had ServiceMax come to the house today to clean tike and grout. They were great, showed up on time, reasonable prices and the house looks great. Will definitely recommend and use them again."

Jenni P., Tile and Grout Cleaning in Miami, FL

2020-09-02

5★★★★★ - "For our annual audit, we needed 20 units to be shampooed. Because of the amazing job they did, we passed with flying colors. I highly recommend them for any and all jobs."

Claire V., Villa Biscayne Apartments, Carpet Cleaning in Leisure City, FL

2020-09-02

5★★★★★ - "The company was on time, curious, and very professional. They did an incredible job on all my area rugs, bedroom carpets, and the best, was how clean and new looking our couch came out. Thank you to Alex Rodriguez-Caceres and his crew. I will definitely use them again."

Juan M., Carpet Cleaning in Miami, FL

2020-09-02

5★★★★★ - "This company does everything you need for your home and business, I would highly recommend them. Alex is so knowledgable in the cleaning Industry. They also have the best prices for flooring. 10 stars if it was available."

Miriam M., Carpet Cleaning in Miami, FL

2020-09-02

5★★★★★ - "They are so reliable and very professional, they are the best cleaning and restoration company
in South Florida, I would highly recommend them."

Andrea R., Water Damage Restoration in Miami, FL

2020-09-02

5★★★★★ - "Fast quality service at a fair price. Thanks, guys"

Rey F., Emergency Water Removal in Miami, FL

2020-09-02

5★★★★★ - "Awesome service"

Robert D., Burst Pipe in Miami Beach, FL

2020-09-02

5★★★★★ - "Primera vez que solicitó alguno de estos servicios en Miami y quede encantada con la calidad y profesionalidad en su trabajado . Rápido , eficaz , y mejores precios. Compare precios con 10 compañías y este fue el mejor drásticamente. Son un dúo exellent y volveré a utilizar sus servicios. Los recomiendo !!!!

The first time you requested any of these services in Miami and was delighted with the quality and professionalism in your work. Fast, efficient, and better prices. Compare prices with 10 companies and this was the best drastically. They are an excellent duo and I will be using their services again. I recommend them !!!!"

Layshing Y., Water Damage Restoration in Miami, FL

2020-09-02
---
Call for FREE Sewage Cleanup Quote
---